How do I cancel my free trial?
If you have not added your credit card information, your account will close automatically at the end of the free trial.
You can cancel your free trial by visiting the Billing section of your account and selecting the option to cancel your 14-day trial.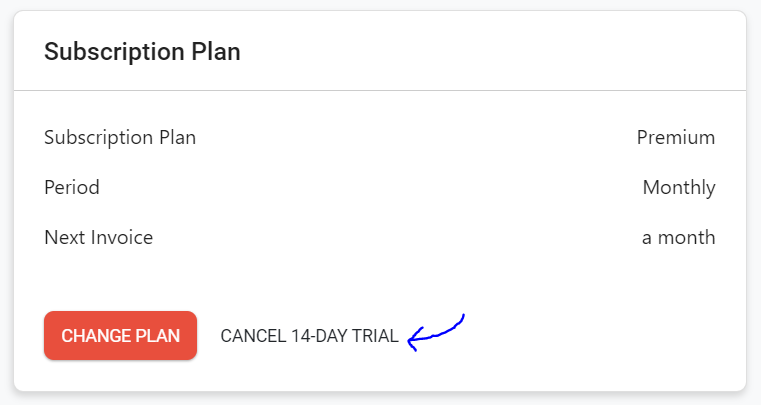 If you don't see an option to cancel your trial, that means your trial has already expired. Please reach out to one of our specialists to assist with your cancellation request.