Yes. Videos can easily be added directly to followup text messages and through a link in email messages. Adding video is a great way to customize your messaging.
*Always test your message before sending it out to contacts to see how the quality comes through. Sometimes quality is disrupted by data limits enforced by phone service and email providers.
To add a video to a text message followup, click the video camera icon in the bottom right of the text message creation box.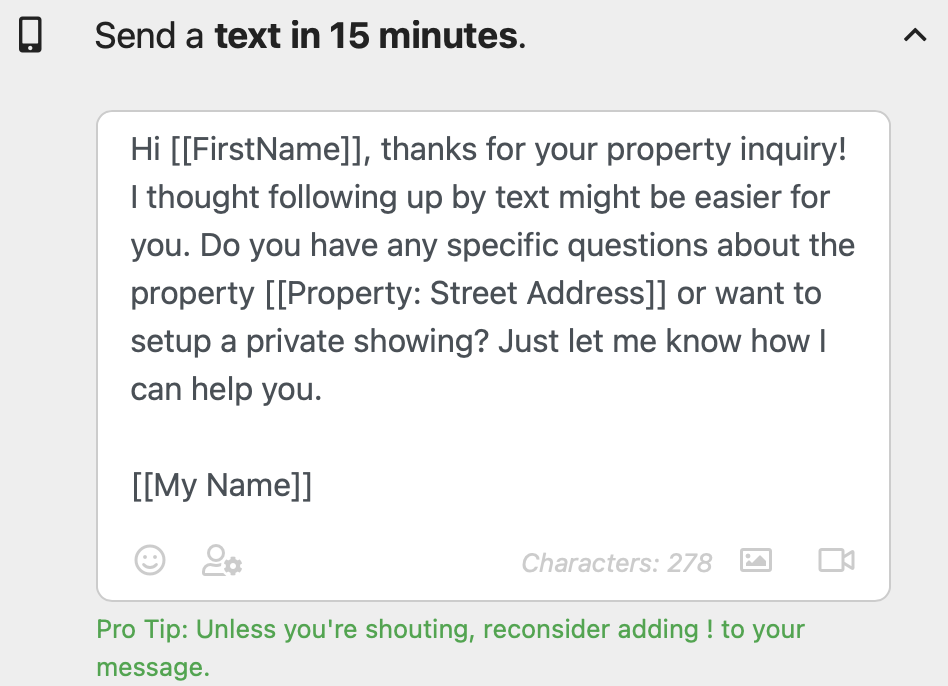 You will be taken to a video upload page, where you can select a file from your phone or computer to add to the message. Be sure to give it a name, and keep in mind that you can only add a video that is 15 seconds or shorter in length.
For more information, check out this article: "Can I add Video to Text Messages?"
To add a video to an email, simply insert the link to your external video by clicking on the link icon at the top of the email creation box. You can link this to text or to an image. When the contact clicks on your link, they will be taken to your external video.
Note for Emails: Because security measures for emails, a direct video cannot be embedded in an email. The link can be a direct link to the video itself, but an Embedded video link will not work.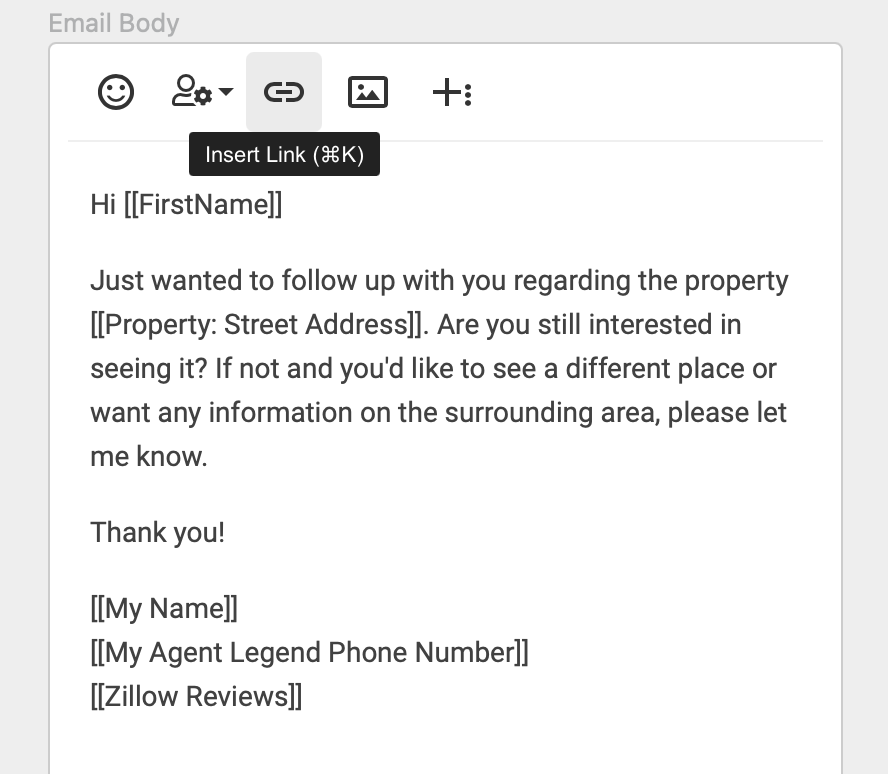 If you are interested in embedded videos for email followups, check out this article: "How do I use Bombbomb with Agent Legend?"