How can I manage my billing?
You can manage your plan, payment method, and previous invoices all within your Agent Legend account.
To access your billing information, click on the profile icon in the top right corner and go to Settings, then select Billing at the top.
You'll find details about your subscription and the option to change your current plan.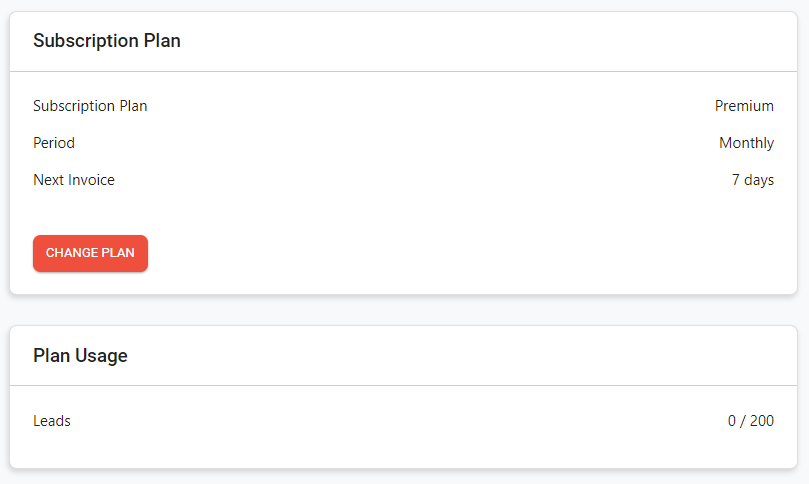 You can update your payment method and view past invoices.