How do I edit a campaign?
You can easily edit a campaign directly within Agent Legend. First, go to your Campaigns Dashboard and click on the campaign you want to edit.
Once inside the campaign, click an arrow on the right side to update the details. You can edit the campaign name, status, add contacts or integrations.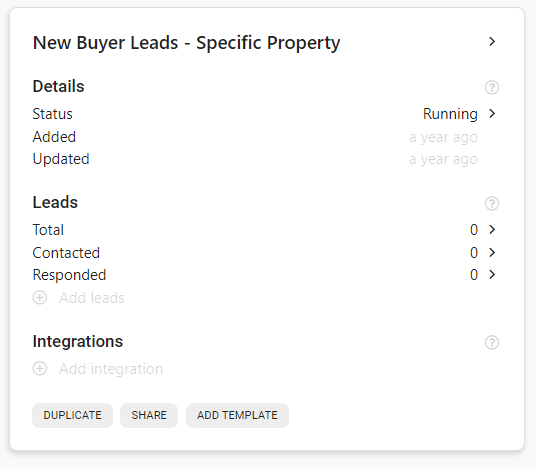 To edit the campaign messages, simply click on the message to open up the editor: