BombBomb is the best video email system to date, allowing you to send personal videos that get results. These videos humanize your communication and increase your engagement with contacts.
A BombBomb integration with Agent Legend allows you to add videos to your automated Agent Legend campaign messaging for an extra authentic touch that will increase engagement.
BombBomb Integration Uses and Benefits
Take their follow-up responses to the next level, integrating video into follow-up messaging.
Access BombBomb features inside your Agent Legend account, to use when creating Agent Legend campaigns.
Improve engagement with unique and authentic messaging to contacts.
To connect BombBomb you will need an account with BombBomb, but Agent Legend does not charge anything extra to add BombBomb video emails to your campaign followups.
Once you have an account with BombBomb, return to your Agent Legend and click on the profile icon and select "Integration Settings". Then, enter your BombBomb API key into the area here and hit "Update Settings":

Then, you'll be able to add your BombBomb video to the email folllowups using the dropdown, here: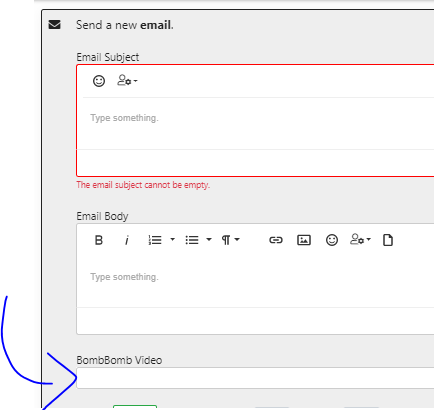 Just click to save your email followup and this video will be included when the message is sent out next!