An email subject line should be short and to the point. Research shows that shorter subject lines receive higher open rates.
In the email campaign creation section, you can see we have added a character count for the length of the subject line to make this easy.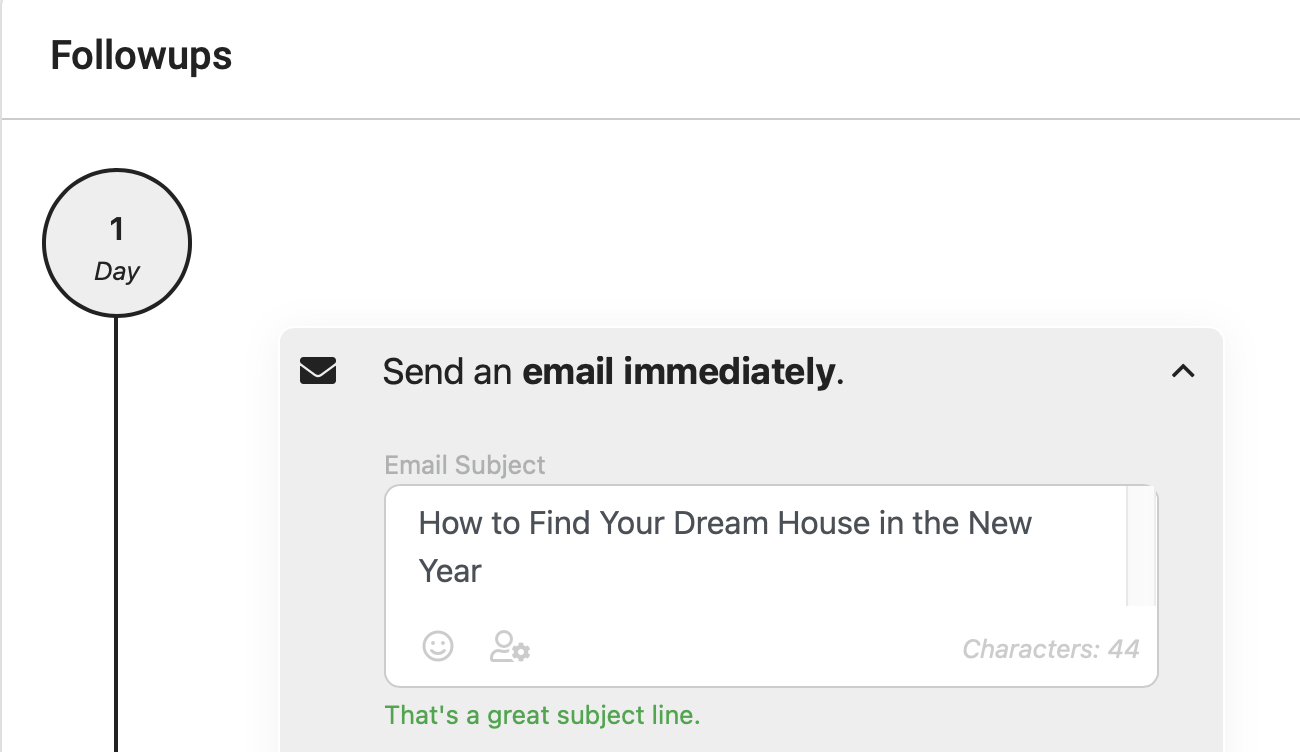 Aim for 4-7 words. If you can make your message stand out in just 2-3 words, even better.
Email marketing leader Constant Contact says, "most email providers cut off subject lines that are greater than 60 characters, and more and more users are opening their emails on mobile devices. To ensure your message comes across, your subject line should have no more than 4-7 words or 40 characters."