Profile Settings include your Basic Profile, Email Address, and Password.
You can find your Profile Settings by signing into your Agent Legend account and clicking on the profile icon in the top right-hand corner of the screen.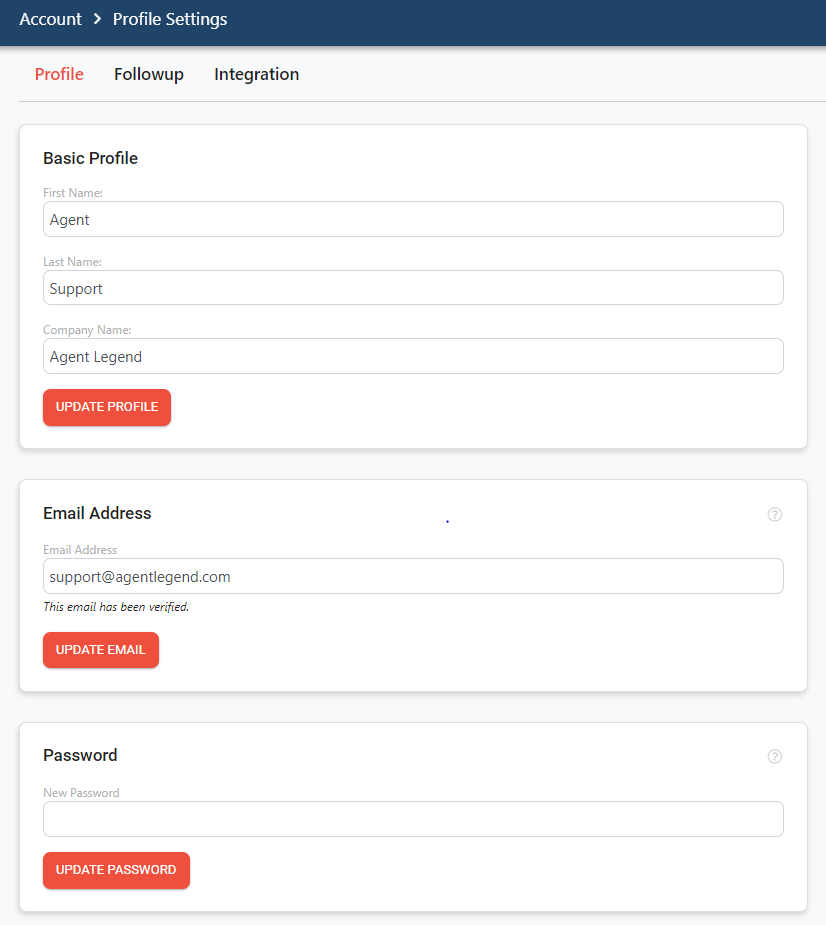 Learn a little more about these settings:
Basic Profile
The name and company fields here will populate throughout the account where any "My Name" or "My Company" merge fields appear.
Email Address
This is your Login Email for your Agent Legend account. You can update your login email address directly on this page, just be sure to complete the change by clicking the link we send in the verification email to the new address you've entered.
Password
Here, you can update your password for your Agent Legend account. Passwords must contain upper case and lower case letters, at least one number, and one special character. Once the password is updated, be sure to log back into the mobile app to continue to receive calls, texts, and notifications.