Ylopo is a next-generation Complete Digital Marketing Solution designed to help you find more clients, build your brand, and grow your team. As a top lead source, Ylopo integration with Agent Legend is an excellent pairing for your real estate business. You can easily connect your leads directly to your already existing Agent Legend lead follow-up campaigns.
Ylopo Integration Uses and Benefits
Automatically forward all of your Ylopo leads directly into Agent Legend lead follow-up campaigns
Sort Ylopo leads effortlessly with email integration
Automatically contact new Ylopo leads
Save time, while still regularly connecting with all Ylopo leads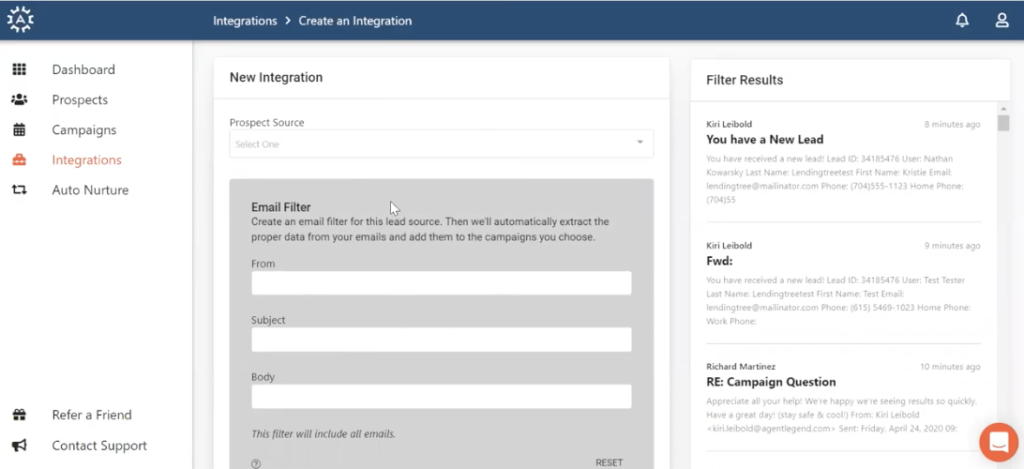 How to Integrate Ylopo
If you don't already have at least one Agent Legend campaign, create one. To learn how to create an Agent Legend campaign, watch this video.
Inside your Agent Legend account click on the integrations tab on the left side of the screen.
Click on the New Integration button. It's orange and located on the top right side of the screen.
Click on the gray Prospect Source box at the top. Select Ylopo from the drop-down list.
On the next screen, select the appropriate email filters so Ylopo leads are distributed to the appropriate campaigns.
Scroll down and select the appropriate campaign in the Add Campaign box.
Click on Create Integration. You're done!
Extra Support
You can view and manage all of your existing integrations in the integrations tab located on the left side of the screen.
This video walks you through the email integration process.